CleanSpace hires Preconstruction Manager
The US-based cleanroom specialist has hired Ryan Datz as Preconstruction Manager
Ryan Datz
CleanSpace has hired Ryan Datz as Preconstruction Manager.
Datz will oversee the preconstruction department and handle the coordination of all preconstruction activities, including estimating, procurement along with direct client relations.
"Ryan's work ethic, dedication to Clients and detail orientation solidifies our continued quality of standards," said Jennifer Biro, VP of CleanSpace. "Ryan's background of pharmaceutical and healthcare estimating, purchasing along with field knowledge makes him an excellent client advocate and true partner. Collaboration. End to end."
Datz's pharmaceutical and healthcare estimating and construction experience spans more than 9 years and includes work primarily on technical and complex industry projects. Datz has managed preconstruction phases for many Fortune 500 pharmaceutical companies; his experience will be an asset to CleanSpace's growing national team.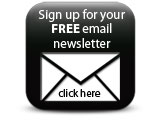 Companies