Cherwell makes an impact
Cherwell has acquired a distribution agreement for the ImpactAir range of microbial air samplers
The ImpactAir microbial air sampler
Cherwell now offers the new ImpactAir range of high performance microbial air samplers. These have been designed to meet the demanding requirements of the pharmaceutical, healthcare and specialist food industries.
This state-of-the-art range of slit-to-agar microbial air samplers will complement the company's existing range of SAS microbial air samplers and can utilise Redipor 140mm petri dishes.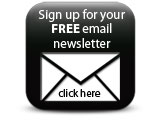 Key features include:
Utilises 140mm petri dishes – which allows the system to sample for longer periods of continuous sampling on to a single dish
Petri dish rotates slowly under the inlet slit – dramatically reducing the probability of 'twin impingement' and enabling an estimate of event times
First sampler of its kind to employ precision sensing and control to automatically adjust distance between air inlet and surface of the agar, ensuring a consistent d50 value <0.5µm is maintained
Due to unique design, ImpactAir does not shed particles, so can be operated alongside particle counting devices
Exhibits very low vibration levels and thus can be utilised near balances.
Featured Companies