Cherwell Laboratories to exhibit at Clinical Pharmacy Congress
Held on 12-13 May 2017 at ExCel London, the congress is the largest clinical pharmacy CPD education programme and exhibition in the UK
Bicester UK-based environmental monitoring and process validation specialist Cherwell Laboratories will have as a focus the microbiology requirements for pharmacy aseptic manufacturing, preparation and dispensing on its Stand A49.
The congress aims to provide advanced education for registered pharmacists and pharmacy technicians who want to keep up-to-date on clinical developments, updated on new medicines and maintain their CPD portfolios. 
The education programme at the congress has been planned in conjunction with the Centre for Pharmacy Postgraduate Education (CPPE), with leadership sessions from the Royal Pharmaceutical Society (RPS) and new technology sessions in conjunction with the NHS Commercial Medicines Unit (CMU).
"As an expert in cleanroom microbiology, with 45 years of customer service experience, Cherwell Laboratories understands the microbiology requirements of pharmacy aseptic manufacturing, preparation and dispensing," says the company. Representatives from Cherwell will be on hand to offer delegates practical advice and solutions tailored to individual customers' aseptic process monitoring and validation needs.
Andrew Barrow, Sales Manager, Cherwell Laboratories, said: "We're looking forward to exhibiting at this event for the first time. Our extensive experience working in the pharmaceutical manufacturing industry allows us to understand the exacting needs of our customers. We fully recognise the importance of providing customers with the best microbiology solution to meet their specific environmental monitoring and process validation requirements. Exhibiting at the Clinical Pharmacy Congress will allow us to meet existing customers and hopefully new contacts face-to-face to discuss their individual requirements."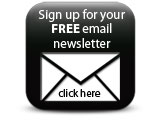 Cherwell Laboratories supplies an integrated range of environmental monitoring and process validation products ideal for use within clinical pharmacies. The Redipor culture media range for environmental monitoring, sterility and quality control testing includes: prepared agar plates, bottled media, broth bags, vials and ampoules. In addition, the SAS range of active air samplers incorporates portable hand-held units, a compressed air sampling device and an isolator specific unit.
Featured Companies