Cherry introduces backlit keyboard and optical mice
Design and Build | Food | Hi Tech Manufacturing
For ultra-clean environments across a number of industries
Cherry waterproof keyboard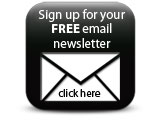 Cherry, the electronics components division of ZF Electronics of Germany, has introduced washable computer input devices for ultra-clean environments such as hospital operating rooms.

The devices are also suitable for use in clean and dirty industries such as automotive and food and drink manufacturing.

The Cherry J84-2120 is a backlit keyboard with an integrated pointing device and there are also two new optical mice in the MW-2800 series.

The keyboard is compact and has a sealed rubber top casing with a NEMA-4 rating. There are no crevices for dirt and germs to lurk and it can be rinsed with cleaning and disinfection fluids, including strong hospital cleaning solutions.

A special lock-down mode prevents data being sent while the keyboard is being cleaned, indicated by a brightly lit 'Clean' key.

Backlighting can be adjusted to one of four different levels depending on user requirements and ambient lighting.

Robust and durable, the J84-2120 has an operating temperature range of –40°C to +70°C and connects via USB cable. It is available in black or blue and costs around £250.

The MW-2800 series washable optical mice are compact and sealed in a silicon-based NEMA-4 rated casing, which is comfortable to use. They are easy to wipe down and are impervious to disinfectant and hospital cleaning fluids, sand and dust.

Three scroll buttons allow easy page and Internet navigation while eliminating bacterial and dirt traps. The operating temperature range is 0–70°C.

Available in either black or blue, the mice have a one-year warranty and cost around £60.

All of these products are available from ZF Electronics UK, based in Luton, Bedfordshire.


Companies