Celsis ReACT microbial detection assays give rapid intelligence in two hours
Celsis International, a global leader in rapid microbial detection solutions for industry, has launched Celsis ReACT, said to be the first easy-to-use RNA-based assay for detecting objectionable organisms without needing expensive equipment or special training. Manufacturers of pharmaceutical, beauty and home care products using Celsis Rapid Detection systems for their primary screening of raw materials, in-process and finished goods can use this RNA-based assay to obtain a two-hour result on samples that test positive for microbial contamination.
Celsis ReACT assays use proprietary selections of ribosomal RNA sequences to confirm or to rule out the presence of Gram-negative organisms, Staph. aureus, yeast and mould, and can be customised for facility-specific or wild strain organisms.
Jay LeCoque, ceo of Celsis, said: 'We developed Celsis ReACT for our customers who have asked for a way to quickly and easily determine if they have an objectionable organism, so they can minimise the financial impact to their operations and bottom line.'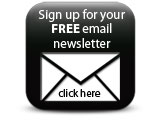 Celsis customers will be able to use Celsis ReACT following the primary Celsis AKuScreen assay, which definitively detects the presence or absence of microbial organisms in 18-24 hours instead of the typical 3-5 days for microbial limits testing. The same primary system has also equalled the traditional 14-day sterility test in less than half the time. Following a positive result on the Celsis primary system, the new Celsis ReACT assays use Celsis' existing instrument platform to provide rapid, actionable intelligence and secondary analysis within 2 hours. www.celsis.com
Featured Companies