Cellular Biomedicine Group certified to ISO 9001:2008 and ISO-14644
Only cell therapy company in China to be awarded ISO 9001:2008 by SGS
Cellular Biomedicine Group (CBMG), a developer of cell therapies for the treatment of certain degenerative diseases, has achieved both ISO 9001:2008 certification and ISO-14644 cleanroom certification.
Shanghai, China-based Cellular Biomedicine Group has been accredited the ISO 9001:2008 certification by inspection, verification, testing and certification company SGS. The American National Accreditation Bureau (ANAB) issued the certificate. ISO 9001:2008 addresses the requirements for implementing an efficient quality management system.
In addition, since 2012 CBMG has maintained an ISO-14644 cleanroom certification from ENV Services. ENV is an ISO-accredited, US-based testing and certification company, certified in Cleanroom Performance Testing according to the NEBB (National Environmental Balancing Bureau).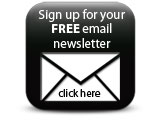 "We are extremely proud to obtain ISO 9001:2008 and ENV certification, which are important milestones in the development of our company," said CBMG President Dr William Cao. "It is a significant achievement that demonstrates the commitment to a level of excellence upon which our partners can depend. We look forward to announcing additional milestones as we continue to execute on our growth strategy."
Companies