Case Study: Medical company selects disinfectant supplier
Gordon Ledingham, Managing Director of iM Med, explains why it partnered with Airedale Chemical for disinfecting the special needs of endoscopy consumables
When UK-based iM Med launched into the world of endoscopy consumables in 2016 its first task was to find a chemical supplier that would join them on their journey to accreditation.
When we founded iM Med in 2016, we knew that between the three directors, we had a wealth of knowledge in the healthcare sector that stood us apart from the rest. The greatest task we had ahead of us was to source a supply of peracetic acid (PAA) which would withstand the rigorous testing by the British Standards Institution (BSI).
PAA is used mainly in the food industry, where it is applied as a cleanser and as a disinfectant
We needed to establish that relationship before we could even consider securing our first contract. PAA is essential in the effective decontamination of endoscopy equipment and is required to be ISO13485:216 class 2b standard to provide our clients and healthcare providers the highest standards of quality.
UK Airedale Chemical's Managing Director, Chris Chadwick, was directly involved in the set-up process and our sales contact provided exceptional support. They were engaged and responsive throughout the lengthy process which involved them also being audited by the BSI which was a real statement of commitment from them.
The technical team was also invaluable in ensuring our specific formulation was exactly right which was very important because the ISO accreditation was dependent on the design and manufacture of the disinfectant. They developed a series of special PAA formulas exclusively for us as endoscopes are cleaned by special machines on site in NHS hospitals and we have to be able to offer the correct recipe for each type of decontamination machine which can vary from client to client.
Specific formulation was very important as ISO accreditation was dependent on the design and manufacture of the disinfectant
A year later and we were able to launch our own decontamination product, Peracept, a classified PAA product meant that iM Med could launch into the NHS in November 2017.
Since then we have experienced good growth in the sector. We have customers across the country in London, Liverpool, Lancashire, Sheffield, Durham, Bedford and beyond and the number of trusts we work with is increasing all the time.
The relationship with Airedale Chemical has also continued to grow with the environmental health and safety manager playing a pivotal role as Airedale Chemical now also has to be audited every two years by BSI to assign a mark to its products.
We are now the only supplier of UK manufactured endoscopy decontamination products which is incredibly important in the current climate and gives a great competitive edge in the industry.
Airedale Chemical's fully-owned fleet of vehicles has also been instrumental in the success of the relationship as the transport and logistics manager is able to ensure deliveries are made whenever needed. There have been occasions when we have needed stock urgently and the order was turned around very quickly. Ordinarily, stock is delivered to iM Med but can also be sent directly to a client's site as well if needed and that kind of flexibility is priceless.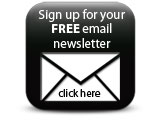 It has been a lengthy process to create a formula that is effective and accredited by the BSI and to be able to share that process with Airedale Chemical as our supplier has been instrumental in our success to date and we look forward to continuing the relationship in the years to come.
Companies