Case Study: A cleanroom solution for Formula 1 team
JD Cooling has built a cleanroom for an F1 team needing to improve the quality assurance of a sensitive component with a high failure rate
JD Cooling, the winner of the Cleanroom Technology 2019 award for best facility, has provided cleanroom services to one of the top motorsport teams in Formula 1. The team, based in Milton Keynes, needed to improve the overall quality assurance of sensitive parts that are installed into its racing cars.
The new cleanroom complex, near the heart of UK racing, provides in-house final manufacture and testing of a previously outsourced component. The critical and sensitive component being made is the battery regeneration and storage systems in the vehicle, and was moved in-house as the quality needed to be improved due to the high failure rate.
Due to the very short timescales involved in the build and existing site restrictions, the client opted to have the cleanroom complex built offsite as five modular buildings and then shipped and assembled onsite, where the internal M&E fit took place.
Problem-solving
The cleanroom specifications
The key to the success of this project was born through the planning and detail in the design phase. The building was constructed from five modules, each module delivered separately to site. The installation of the HVAC and other services had to take place once each of the modules arrived over a period of several weeks.
The most critical part of the project was the coordination of all the services that were destined to the complex, ensuring that once each module arrived, every detail had been covered and the connection between the modules were seamless.
This required extensive modelling of the facility and bespoke connections between the sections, where services could be coupled.
The air handling unit (AHU) is mounted externally on an exoskeleton plant area, which sits above the first module that was delivered to site. All apertures and fixing points had already been made offsite through the design, therefore this project became a large-scale mechano build.
Once all of the plant was positioned, the ductwork and internal services were installed to the end of the first module.
As the remaining modules were delivered, the extension and installation of each section was then completed. Due to the nature of the components and the assembly and testing process within the complex, each module was designed with a dedicated process. This meant that each module had its own specific requirements for operation, but also each had to be protected as a cellular space.
At the junction to every section certified dampers were installed and linked to the HVAC plant and the team's own command system.
Each of the modules can be individually isolated in the event of any risk from gas, smoke or fire.
Final thoughts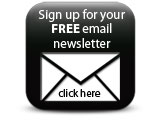 Once commissioned, JD Cooling worked with the F1 team through the IQ & OQ validation process. The build is still extremely new and athough a review of its performance has been commissioned, it is not expected to be received until the team has a grasp of the results.
Companies