Cargill funds food processing cleanroom to reduce protein waste
Cargill has partnered with the Houston Food Bank in Texas to donate a USDA-monitored food processing cleanroom
Houston Food Bank as seen on its website
Cargill and Feeding America have partnered with the Houston Food Bank in Texas. Agricultural product producer, Cargill, is investing in a United States Department of Agriculture (USDA) cleanroom, a food processing space that is inspected and monitored by the USDA Food Safety and Inspection Service.
USDA cleanrooms enable the receipt of bulk format cartons of protein from industry partners that food banks can then convert to retail-sized portions.
Protein is the most difficult food group for member food banks to obtain for children and families who face hunger due to costs and short shelf life; however, it is a critical part of a balanced diet. This partnership helps to close this protein gap and reduce food waste.
Brian Greene, President and CEO of the Houston Food Bank, said: "With the new clean room, sponsored by Cargill, some of the barriers to providing much-needed protein for better lives will be removed."
USDA cleanrooms operated by Feeding America food banks will follow a hub-and-spoke model in which the "cleanroom central hub food bank" assists in the sourcing and distribution of protein for their own service area as well as "spoke" service areas served by other food banks.
On average, a 30' x 40' facility can help prepare 300,000 pounds of additional protein per year. The installation of a USDA cleanroom at one food bank helped to increase overall protein donations by 60%.
"This new cleanroom is a critical milestone in our efforts to address hunger, food loss and waste, and food safety," said Pete Stoddart, Cargill's corporate responsibility lead in North America. "This is just one of the ways we are improving communities through the power of food."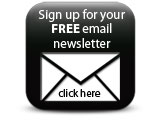 In addition to funding a cleanroom, Cargill recently donated $3 million to the Feeding America to support ongoing efforts to reduce food waste and improve access to produce and other nutritious food.
Companies