Cardinal Health's sterilisation wrap gets new clearances from US FDA
Only dual-layered sterilisation wrap in US market cleared for current ASP Sterrad Systems modalities
Cardinal Health's DuraBlue Sterilization Wrap has received US Food and Drug Administration (US FDA) clearance for Sterrad NX and Sterrad 100NX Systems from Advanced Sterilization Products.
The wrap also received FDA clearance for 180-day extended sterility maintenance indications for each 510(k)-cleared sterilisation modality.
The clearances distinguish the Cardinal Health sterilisation wrap from alternative wraps, as it is now the only dual-layered sterilisation wrap in the US market cleared by the FDA for current ASP Sterrad Systems modalities. It is also the only dual-layer wrap in the US market where the entire product line has longer than 30-day sterility maintenance indications for all highly utilised sterilisation modalities.
'In further support of clinical efficacy and efficiency, we've taken steps to ensure that our product is cleared for use in the most commonly used sterilisation modalities,' says Lisa Ashby, President of medical devices and diagnostics at Cardinal Health.
Sterilisation wrap is critical for reusable surgical instruments because it enables the effective sterilisation of enclosed medical devices and maintains their sterility during storage and transport.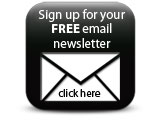 As part of the recent 510(k) submissions, maintenance of package sterility was validated for all models of DuraBlue Sterilization Wrap with testing for 180 days for each indicated modality. The testing time period does not prevent healthcare facilities from using established protocols to monitor sterility maintenance of packages wrapped with the DuraBlue Sterilization Wraps.