Cardinal Health reduces surgical gloves packaging
Boxes are 30% smaller and use 15% less cardboard
The Cardinal Health half-fold glove dispenser boxes are at least 30% smaller and use at least 15% less cardboard than competitive products sold in tall packaging configurations (PRNewsFoto/Cardinal Health)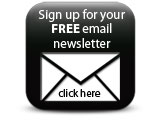 Cardinal Health has put its complete portfolio of surgical gloves, including the Protexis powder-free surgical gloves and Triflex powdered surgical gloves, in sustainable, half-fold packaging.

The Dublin-based firm says the standardised surgical glove packaging is the industry's only half-folded format and enables it to reduce consumption of materials and help customers reduce their environmental footprint and minimise waste. The new packaging configuration also helps customers maximise their storage space.

The Cardinal Health half-fold glove dispenser boxes are at least 30% smaller and use at least 15% less cardboard than competitive products sold in tall packaging configurations. Individual pouches within the half-fold dispenser boxes are at least 48% smaller than competitive products. More than 95% of the company's surgical gloves feature paper-based wrap material, or inner wallets, which are made from renewable resources and are recyclable.

In addition to packaging enhancements, Cardinal Health has implemented a number of initiatives to address and improve its surgical glove manufacturing operations in Thailand, including non-hazardous waste recycling, heat recovery and water recycling. The company's energy conservation efforts have been recognised in Thailand, where it has received two Energy Awards from King Mongkut University of Technology, sponsored by the Department of Alternative Energy and Efficiency in Thailand.

The firm also received a Green Industry Award Level II certification for sustainability from the Ministry of Industry in Thailand, recognising the company's commitment to sustainable resource use, among other qualifying factors.