Camfil expert to address sustainability in cleanroom design
Sean O'Reilly to discuss how cutting-edge air filters can boost performance and air quality
With sustainability now a top priority for building design and management, sharing expertise on the subject is crucial. And so Camfil, the world's leading provider of innovative clean air solutions, is pleased to participate in the 2013 NEEB Annual Conference in Montreal, Canada on 2-4 May.
Speaking at the event will be Sean O'Reilly, global director of Camfil's life science segment and an expert on air filtration applications. He will be leading a key technical session at the conference, focusing on cleanroom design and energy efficiency.
NEEB – the National Environmental Balancing Bureau – created its annual conference as a way for building and HVAC industry leaders to share insight on trends and advances in sustainability and high-performance, high efficiency design. This year's event – held at Montreal's Hyatt Regency hotel – will be focused on the theme 'Solutions to Optimise High Performance Buildings.'
O'Reilly's session – Cleanroom Design and Energy Optimisation – will address a particularly important challenge: how to design cleanrooms that not only ensure clean and safe air but do so in an efficient, cost-effective manner. Sustainable air filters, like those from Camfil, have proven vital for next-generation cleanroom design, as they require less energy than traditional air filters, while lasting longer, creating less waste, and most importantly, doing a better job of removing harmful particles from the indoor environment.
As Camfil case studies from different industries have demonstrated, switching to innovative, sustainable air filters can mean thousands – even hundreds of thousands – of dollars in savings per year, with little or no capital investment.
Sustainability has long been a priority at Camfil, and has led to the introduction of cutting-edge designs: HVAC air filters that maintain their peak efficiency throughout their service life. Traditionally designed filters tend to degrade quickly, requiring more and more energy to push the same amount of air through.
By maintaining efficiency, Camfil air filters get the job done using far less energy. Indeed, by switching to Camfil filters, many customers have been able to achieve HVAC energy savings of 25–50%.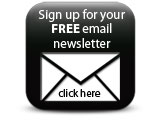 That's a win for the bottom line, and for the environment. It's the promise of sustainability – fully realised. For more information, visit http://airfilters.camfilfarr.us.
Featured Companies