Camfil Farr publishes Sustainability Report 2011
Design and Build | Containment
Air filtration specialist outlines progress made towards becoming the greenest air filtration firm
Camfil Farr has published its Sustainability Report 2011, which outlines how the firm incorporates sustainable principles and practices in everything it does, from concept to finished filter.
The air filtration specialist has already stated that it has ambitions to be the greenest and cleanest air filtration company and president and ceo Alan O'Connell says the firm is 'well on our way, if not there already'.
Camfil Farr has a Technology Centre in Sweden and technology centres in other regions across the world that carry out research projects in association with institutes to develop methods, techniques and materials for sustainable filtration solutions.
'We constantly source new ideas and inspiration. With eco-thinking embedded in all our research and development, we can focus on the real sustainability job at hand – the creation of green filter solutions that improve indoor air quality, cut operating costs for ventilation systems, and save energy,' says O'Connell.
One primary focus of the research is the overall life cycle performance of Camfil Farr's products, which it accomplishes, by 'selecting the right materials, using the right production methods, minimising transportation and ensuring appropriate end-of-life treatment'.
The Sustainability Report outlines progress made in 2011, describing its Road Show, a 13 metre-long trailer drawn by an eco-efficient Scania truck with an 'Ecolution' package for the highest possible fuel efficiency and lowest possible carbon dioxide emissions. Inside, the trailer is equipped with a mobile laboratory and facilities for testing air quality at Road Show venues. Air filter performance and efficiency is also demonstrated in the mobile lab, which in 2011 visited key cities in the UK, Sweden, France, Germany, Switzerland, Slovakia, Finland, Norway, Denmark and Belgium. During these visits, Camfil Farr informed politicians, decisionmakers, the press and the public about air pollution and poor IAQ and the impact on human health and performance.
The report also describes how Camfil Farr is helping its customers save energy by designing environmental aspects into its air filters so that air-flow resistance is reduced, natural and fossil resources are preserved, waste and emissions are cut, operational energy efficiency is maintained, pollution risk is prevented, use of hazardous substances is reduced and substituted, and recycled materials are used and alternative product recycling methods developed.
The firm lists its sustainability achievements of 2011, which include the certification of factories in Sweden, France, Malaysia and UK, to ISO 14001, EN 16001 and ISO 50001, respectively.
In the US, Camfil Farr's facilities are steadily focusing on increasing eco-efficiency and reducing their carbon footprints by continuing to implement energy-saving concepts, including installations of light-switch motion sensors, energy efficient windows, new and more efficient HVAC units for all offices, and white reflective membranes on roofs.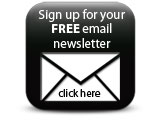 For a copy of the Sustainability Report: Click Here
Featured Companies