Camfil Farr issues new European version of CREO cleanroom design software
Features a unique up-to-date simulation engine based on cleanroom theory and design
Cleanrooms for the life sciences and microelectronics industries are extremely challenging to design because they involve stringent requirements for air cleanliness and an increasing demand from owners and operators to reduce escalating energy costs. As the air cleanliness level is dependent on various factors – the room's supply air, contamination sources and the design of the ventilation system – sophisticated computer-aided analysis is often better suited to estimate cleanliness, and ensure that users end up with the facilities their application requires.
Camfil Farr, as the world leader in air filters and air filtration solutions, makes cleanroom design easier and more precise with its Clean Room Design Standards & Energy Optimization (CREO) software – an advanced computer-based tool that also simplifies the selection of air filters for cleanroom air handling systems.
The software, originally developed for the pharmaceutical industry and cleanroom markets by Camfil Farr specialists in the US, Sweden and Malaysia, has now been released in a version specially adapted for the European market. The European version of CREO supports end users and engineering designers in the cleanroom industry, allowing them to optimise air filtration selection for the most energy-efficient and sustainable cleanrooms.
Key features of CREO
CREO software features a unique up-to-date simulation engine based on cleanroom theory and design. Users calculate human particle generation, perform calculations of steady-state conditions for different designs, and select the appropriate air handling system design and air filters. As reference, CREO also contains the latest and historic cleanroom standards for the life sciences and microelectronic industries, including comparisons between ASHRAE and EN 779 2002/2012.
CREO is a very quick and accurate tool for designers to select the required filters. Comparison of up to three different solutions can be obtained with just a few inputs. The end result is customised cleanroom application that also allows the user to calculate the life cycle cost and cleanliness class for different cleanroom configurations and optimise their energy consumption.
For further information and software simulation, contact your nearest Camfil Farr office or representative.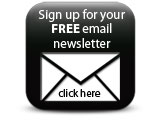 For more information about Camfil Farr's sustainability initiatives, download the latest Sustainability Report from camfilfarr.com, or read the site's pages dedicated to sustainability. Contact Camfil Farr today to find out how Camfil filters can reduce your energy bills by between 25% and 50% - ideal for CRC compliance and energy reduction targets. Download the whitepaper at www.lowenergyairfilter.co.uk.
Featured Companies