CakeStand provides optimal drying under full vacuum
PSL tray dryer design reduces accidental spillage and is easy to clean
A new CakeStand tray dryer from Powder Systems Ltd (PSL) is said to have exceptional drying ability owing to a unique heat transfer system that generates heat uniformity across all heating plates.

The Liverpool, UK-based international manufacturer of filtration, drying and containment systems, says the CakeStand provides optimal drying under full vacuum and good ergonomics reduce any opportunity for over-reach or accidental spillage.

The CakeStand dryer provides optimal drying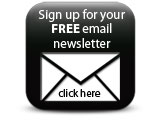 The tray dryer also features an optimum tray size, a pivot door design and both front and back access.

All areas can be easily accessed for easy cleaning as all heating plates hang directly from the roof of the cabinet. There are no hidden pockets or inaccessible gaps.

The unit also features a completely open floor inside the drying cabinet.

The CakeStand is available in laboratory to production sizes and can meet sterile process requirements when necessary for drying highly toxic or sensitive products.

A freestanding tray drying unit and a high containment isolator system surrounding the tray dryer are both available as standard.

PSL containment systems provide high containment down to nanogram level to protect operator and product.


Featured Companies