CRL launches new sterilisation bag line for aseptic production
Central Research Labs has launched its new Single-Use Beta Bag product line that combines Tyvek and high-density polyethylene plastic
CRL's Single-Use Beta Bag
Central Research Laboratories (CRL) has launched its new Single-Use Beta Bag product line. The new offering from the remote-handling specialists that are part of Destaco and Dover, are disposable Single-Use Beta Bags designed for sterilisation and transfer of components into isolation during the manufacture of aseptic production, such as APIs.
"Our customers are asking for additional options to transfer critical components in and out of containment more efficiently," said Tom Gahr, General Manager of CRL. "Single-Use Beta Bags provide the needed flexibility and ready-to-use solutions our customers are looking for while helping us fill out our remote-handling product portfolio."
Aseptic manufacturing requires that all products remain free of contaminants through every step of the production process. CRL's Single-Use Beta Bag accomplishes this task through a design that uses a combination of Tyvek and high-density polyethylene (HDPE) plastic.
The bags are manufactured in the US and assembled in an ISO-certified cleanroom. Autoclavable and gamma-sterilisable versions are available.
Currently, CRL is offering the Single-Use Beta Bags in the 190 mm size, with additional 105 mm and 270 mm sizes in development.
While the CRL Beta Bag design is single-use, the bag can dock multiple times and interface with a variety of Alpha Port models, providing expanded manufacturing flexibility.
Single-use Life Science technology is growing in popularity because it can be a cost-effective alternative to traditional multi-use production systems, while also reducing cross-contamination risks and manufacturing times. In combination with CRL Rapid Transfer Ports, the Single-Use Beta Bag provides customers the opportunity to have the best of both worlds in a single system.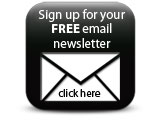 CRL's Single-Use Beta Bag will debut 2–3 March at the 2020 ISPE Aseptic Conference in North Bethesda, MD. CRL will be at booth #209.
Companies