CHMP starts review of dialysis solutions at Baxter
Endotoxins found in peritoneal dialysis solutions at Castlebar, Ireland plant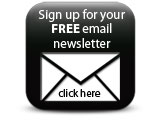 Baxter has shut down part of its Castlebar manufacturing plant in Ireland after telling the European Medicines Agency (EMA) that it could not guarantee that peritoneal dialysis solutions made at the facility were free from endotoxins.

The move follows Baxter's warning to the EMA in December that it had found endotoxins in certain peritoneal dialysis (PD) solutions (Dianeal, Extraneal and Nutrineal) at the plant, which could lead to adverse reactions in some patients.

The US firm, which could not recall all potentially affected products because there were no replacements, told the EMA that it had not yet solved the problem and has closed the manufacturing area while it replaces the majority of the manufacturing components to remove endotoxins from the production line.

EMA's Committee for Medicinal Products for Human Use (CHMP), at the request of the European Commission, has started a full review of Baxter's dialysis solutions at the affected plant under Article 31 of Directive 2001/83/EC.

The CHMP has also issued advice to healthcare professionals on how to manage patients using these products.

'There is a risk that patients who receive PD solutions that contain endotoxins may develop aseptic peritonitis. However the number of PD bags affected is likely to be very small and the overall risk to patients remains low,' the CHMP said.

The CHMP advised patients and healthcare professionals to continue to look out for any symptoms that suggest the development of aseptic peritonitis (e.g. cloudy effluent seen in drain bag at the end of dialysis, abdominal pain, nausea, vomiting and possibly fever) and report any cases.

To make up for the shortfall in the supply of unaffected products, the CHMP said alternative Dianeal, Extraneal and Nutrineal solutions manufactured in other parts of the world (US, Canada, Turkey and Singapore) could be imported into the EU.

'These will replace products from Castlebar in the coming months and minimise the use of PD solutions manufactured in Castlebar until the problem is completely solved,' it said.

The CHMP recommended that further safeguards were introduced into the procedures used for testing PD solutions to minimise the risks for patients.


Companies