CHAD workcell holds 600 wafers in cleanroom conditions
Design and Build | Hi Tech Manufacturing
WaferMate300-2SS can sort or stock wafers
The WaferMate300-2SS can sort or stock wafers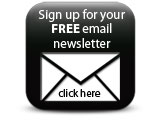 CHAD Industries, a US manufacturer of automation for semiconductor wafer handling systems, has launched the WaferMate300-2SS robotic sorter/stocker wafer handling workcell.

The workcell includes the Anaheim, CA-based firm's compact wafer buffer module to provide storage for up to 150 wafers in a clean Class 1 environment.

The module incorporates clean air fan filters and ioniser features to store wafers that are sensitive to damage from electrostatic discharge (ESD).

Each basic workcell holds four modules (ie 600 wafers).

The WaferMate300-2SS can sort or stock wafers and is linked to a factory system host via SECS/GEM.

When sorting, the workcell receives lot data from either the factory host or the operator, retrieves wafers from the wafer buffer modules, then transfers them into output cassettes for the next wafer fab step.

In stock mode, it receives production cassettes from upstream wafer processing, identifies each wafer, and stores them in secure, clean wafer buffer modules.

The WaferMate300-2SS includes an optical character reader to identify wafer ID scribes. Edge grip wafer handling and integrated wafer flipping capabilities allow the robot to invert and identify wafers that may have been incorrectly placed in the input cassette.


Companies