CE Technology raises $12.5m from market debut
Malaysia cleanroom glove supplier said it will use proceeds to set up two new post-processing facilities with additional equipment and R&D upgrades
A major Malaysian cleanroom gloves supplier has made its entrance onto the Leading Entrepreneur Accelerator Platform Market on 21 June. CE Technology made the move in order to raise the funds needed to meet increasing demands.
For the 52 million shares under the title CETECH, the company received $12.5 million.
The company supplies nitrile and latex cleanroom gloves as an original equipment manager. These products are mainly used by the hi-tech and life sciences sectors, two industries that are still growing rapidly.
Managing Director and CEO Teoh Swee Sun, seemed to see this saying: "The future prospects of this industry are positive due to expected expansion in various end-user industries."
Focus Malaysia reported on the listing ceremony, stating Sun said: "Since our inception in 2002, we have made huge strides in overcoming various challenges to emerge as the second largest exporter of cleanroom gloves in Malaysia, commanding an 11.7% market share in 2018."
In the face of this success, Sun is still looking forward. The CEO said CE Technology would use part of the proceeds to set up two new cleanroom post-processing facilities as well as to purchase additional equipment and upgrade the R&D facilities.
"Our capacity expansion initiatives are well underway. We recently completed the installation of our third dipping line, which was funded by internal funds and bank borrowings. With the new dipping line, our dipping capacity has increased from 18 million pieces to 27 million pieces of raw nitrile gloves per month.
"As for the new cleanroom post-processing facilities, installation works are expected to complete by the end of Q2 2019. Upon which, our cleanroom post-processing capacity will more than double from 20 million pieces to 43 million pieces of gloves per month," he said.
Responding to the success of the listing Sun said: "This has garnered encouraging response which we believe will contribute positively to our Company's financial performance in the near future, and we shall continue to build on this positive momentum."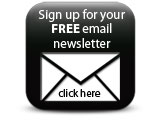 "In addition, we target to set up a marketing office in Europe to expand our market reach in the region. By being able to serve more customers in the region and understand their needs better, we would be able to leverage on our R&D capabilities to develop products that cater directly to their unique specifications," he said.
Companies