C2C creates bespoke hybrid modular cleanroom for The E-Liquid Company
Design and Build | Hi Tech Manufacturing
The E-Liquid Company is expanding its output and was looking for a modular cleanroom
The electronic cigarette market is forecast to grow by more than 30% annually and e-cigarette users are 60% more likely to quit smoking. There are, therefore, enormous opportunities within this sector. The E-Liquid Company is expanding its output and was looking for a modular cleanroom to be fitted over the e-liquid mixing and dispensary equipment.
Working closely with The E-Liquid Company, Connect 2 Cleanrooms recommended a hybrid solution – a combination of rigid PETg panels and softwall curtains. The modular cleanroom achieves an ISO 14644-1 Class 5 over the critical area of production, cascading to a background area achieving ISO 14644-1 Class 7.
By investing in a Connect 2 Cleanrooms modular cleanroom, The E-Liquid Company recognises the importance of creating controlled environments when producing the liquids for the e-cigarette applications. It also gives its customers reassurances that the products will be produced in a clean environment, reducing the risk of potential microbial contamination and it will differentiate the company from its competitors.
The specifications were as follows:
Class: ISO Class 7 (Federal Standard 10,000) – at rest occupancy state
Size: 18m2 (6m x 3m x 2.425m high)
Internal clearance: 2.1m
Filtration: 3 x variable speed controlled HEPA ceiling fan filter units
Air changes per hour: Outward air changes of 123 / hour and an air speed of 0.5m/s at filter face
Additional features:
Hybrid – mixture of soft and hardwall panels
Centre of the room achieves ISO 14644-1 Class 5 unidirectional air to the critical area with a comfortable ISO 14644-1 Class 7 background
White powder coated polyurethane painted mild steel frame
7 x legs with bolt down feet
Complete with:
1 x magnehelic pressure gauge 0-250Pa to monitor filter pressure
2 x IP20 tear drop fittings
The E-Liquid Company chose a modular cleanroom solution from Connect 2 Cleanrooms because of the short lead time and speed of installation, as this meant it could soon be capitalising on its production. Concentrating on two markets - tobacco market and the shisha market, E liquid are forecasting the output of 2 million units per month, catering for all market sectors.
Plans are already being set in place to extend the existing modular cleanroom from Connect 2 Cleanrooms to accommodate larger manufacturing equipment. As all Connect 2 Cleanrooms are bespoke and modular, the existing cleanroom will be extended, accommodating a company who forecasts rapid production growth, at an affordable cost.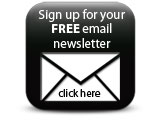 'The service provided by Connect 2 Cleanrooms was outstanding and a reflection of the cooperation provided by the company to supply a bespoke solution for our mission critical environment,' said Suhail Virmani, Director – The E-Liquid Company. 'As a team working together, The E-Liquid Company and Connect 2 Cleanrooms have synergies in understanding the importance of providing a bespoke service both in the cleanroom industry and the E liquid industries.'
Featured Companies