Brooks to acquire Tec-Sem
Finance | Hi Tech Manufacturing
Deal will see the automation company expand offering to the semiconductor equipment market
US-based company Brooks Automation has agreed to acquire Tec-Sem Group AG, a provider of semiconductor fab automation equipment. Headquartered in Tӓgerwilen, Switzerland, Tec-Sem focuses on reticle and reticle pod storage and management solutions and operates with sales and service team supporting customers worldwide.
Brooks, an automation and cryogenic solutions provider, serves multiple markets including semiconductor manufacturing and life sciences.
"Tec-Sem is a great fit for our contamination control solutions," commented Dave Jarzynka, senior vice president and general manager of Brooks Semiconductor Solutions Group.
"Most of Tec-Sem's revenue is derived from large integrated circuit manufacturers, further strengthening our relationships with this important customer base," he added.
The total cash purchase price of the acquisition is said to be about US$16 million, subject to customary working capital and other adjustments. The acquisition is expected to close in early April upon satisfaction of customary closing conditions.
Tec-Sem has been selling and supporting innovative automation solutions for the semiconductor industry for more than 30 years. The company provides reticle management solutions, with a bare reticle stocker system that can store up to 2,880 reticles and provide inspection and pod transfer capabilities.
These reticle stockers are used by chip manufacturers worldwide for contaminant-free storage of reticles, which are the masks that contain the patterns that are ultimately transferred to the wafer surface.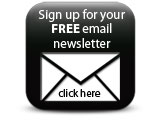 Tec-Sem generated approximately $14 million of revenue in the calendar year ending 31 December 2017.
Companies