Bioquell ICE-pod helps control infection
Cleaning | Design and Build | Microbiology | Regulatory
Temporary enclosure is tailored to an individual bed space
The Bioquell ICE-pod temporary enclosure
The new Bioquell ICE-pod is a temporary enclosure that helps healthcare workers control outbreaks and manage patients who are known or suspected to be infected with nosocomial pathogens. Tailored to an individual bed space, each unit maximises the patient care area while taking into account gantries, trunking and other hospital ward-specific services.
The firm says the Bioquell ICE-pod can be erected rapidly and by providing additional single occupancy areas it helps increase a hospital's flexibility. The unit consists of walls, a roof, bi-folding doors and an air handling unit with integral HEPA filtration.
The design, materials and lighting of the Bioquell ICE-pod provide a modern look while creating a pleasant environment for patients. Each enclosure has large, transparent windows to offer visibility for staff and patients, with opaque lower level panels to reinforce the sense of a private room. To enable full privacy, the unit also incorporates rails specified to fit standard hospital curtains. Alcohol hand rub, gloves and gowning materials are mounted on the front fascia to help facilitate good hand hygiene and infection control practices. The Bioquell ICE-pod combines many of the benefits of a private room while retaining the primary advantages of bays/open wards, the firm says.
Each enclosure can be sealed for decontamination using Bioquell hydrogen peroxide vapour (HPV) technology.
James Salkeld head of healthcare at Bioquell, said the Bioquell ICE-pod concept was well received during early development and testing.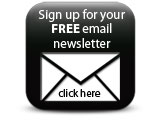 "When combined with our leading bug-killing HPV technology, we hope the whole system can help infection control teams combat nosocomial pathogens," he said.
Featured Companies