Biopharma specialist chooses Cytiva for biologics space
Design and Build | Containment | Pharmaceuticals
China-based AkesoBio has chosen Cytiva to provide the bioprocess platform that uses predominantly single-use technology, FlexFactory
Cytiva, a global life sciences specialist, has been chosen to provide another FlexFactory platform for a Chinese biopharmaceutical company, AkesoBio.
The 6x2000 L space, the company's third and largest, will be used to further enhance manufacturing capacity of biologics to meet market needs in the country.
AkesoBio is spearheading the expanding Chinese biologics market from research to providing commercially approved drugs.
Michelle Xia, founder, Chairman and CEO of AkesoBio, said: "The cooperation with Cytiva lays a solid foundation for AkesoBio to become the world-leading enterprise in the R&D, production and commercialisation of the next-generation affordable innovative therapeutic antibodies. Cytiva's FlexFactory platform enables conformation with the relevant regulations of NMPA, FDA and EMA. This, along with its single-use technology and modularity, helps facilitate our drug development to the maximum extent and achieve GMP production quickly."
Olivier Loeillot, VP of BioProcess, Cytiva, said: "Our collaboration with AkesoBio is long standing. We have remained committed to their success since they first opened their doors eight years ago. As they have grown, we have provided the solutions, expertise, and guidance to approach each new milestone with speed and efficiency."
Cytiva partnered with AkesoBio on their first FlexFactory platform in 2016. The project became the first biological agent production facility in Southern China to adopt flexible factory technology with a central control system. It enabled AkesoBio to quickly produce clinical drugs in the shortest production cycle, at a lower operating cost, and gave them the flexibility to quickly switch between various drug candidates.
That same year, AkesoBio and Cytiva jointly established the "Southern Antibody Drug Process Development Joint Laboratory" to help AkesoBio achieve efficient process innovation. In 2019, Cytiva partnered with AkesoBio to produce a 4x2000 L FlexFactory platform for the commercial production of AkesoBio research drugs.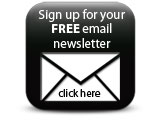 Cytiva has over 80 FlexFactory solutions worldwide. Cytiva and AkesoBio are planning further builds to provide additional commercial manufacturing capacity in the years ahead.
Companies