BioRestorative Therapies plans ISO Class 7 expansion for stem cell focus
The life sciences company focused on stem cell-based therapies has initiated the expansion of its Melville, New York-based research laboratories
BioRestorative Therapies, a life sciences company focused on stem cell-based therapies, has initiated the expansion of its Melville, New York-based research laboratories to include capabilities for the clinical production of the company's pipeline of clinical and investigational cell therapy candidates.
"We look forward to expanding our current research and development operations to include clinical manufacturing, a necessary step to initiate our Phase 2 clinical trial for our novel Disc/Spine programme," said Lance Alstodt, CEO of BioRestorative. "The ability to control internal clinical grade cell manufacturing capacity is critical in order to support multiple product manufacturing for our two programme: BRTX -100 and our allogeneic ThermoStem metabolic programme. Additionally, this capability will allow us to advance our proprietary technologies and begin first in man clinical studies with our collaborative clinical partners."
The cGMP facility is anticipated to include process development space, ISO Class 7 cleanrooms, and state-of-the-art scientific equipment.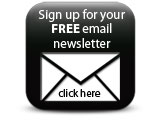 As the manufacturing facility becomes fully operational, the company expects to hire additional full-time employees. The new facility is being designed to provide cGMP manufacturing according to the US Food and Drug Administration (FDA) and European Medicines Agency (EMA) regulations and guidelines to support clinical grade cell production.
Companies