BioPure and Teknomek collaborate on site design
Hygienic design was critical, including minimised risk of trap points, mobile furniture to support robust cleaning and ventilated products for air flow
Teknomek has collaborated with BioPure to create a specification to support operational process and minimise risk at the BioPure site.
BioPure manufactures biotech components that have become the standard in biopharmaceutical development and manufacturing. Part of Watson-Marlow Fluid Technology Group (WMFTG), BioPure adheres to ISO Class 7 standards for its clean rooms.
Owing to the clean room standards its customers operate in, BioPure's reputation relies on exceptional hygiene from the moment staff arrive at work. Rapid turnaround times are also required in order to provide customers with the necessary equipment for the development of medicine.
Teknomek supplied furniture throughout BioPure's site, including changing room, cleanroom production, development and quality assurance. The range included step-over benches, wash troughs, dispensers, lockers, production work benches, storage, racking, and waste bag holders.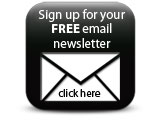 Steve Stubbs, Technical Operations Project Manager at BioPure said: "Since our first order from Teknomek in 2012, we have been consistently impressed by the hygienic product design and their understanding of the importance of reducing risk. Their reliable service means I can place orders and forget as they arrive on time every time. I always feel our business is in safe hands."
Featured Companies
See also