BioLife Solutions completes expansion
To support increased demand for products and contract manufacturing services
BioLife Solutions, a US manufacturer of clinical grade hypothermic storage and cryopreservation freeze media for cells and tissues, and a contract manufacturer, has completed the expansion of its corporate office and operations workspace.
The firm says the move will enable it to increase production of its HypoThermosol and CryoStor biopreservation media products as well as store raw materials and finished products manufactured under contract.
BioLife Solutions has also completed the build-out of its second current Good Manufacturing Practice (cGMP) cleanroom suite.
Mike Rice, chief executive of BioLife Solutions, said: 'We are currently in a hiring and expansion phase, thanks to the growth of our customer base and increased demand for our products.
'Our second, independent, multi-classed cGMP cleanroom suite is currently in the validation phase and we look forward to bringing this on line early in the fourth quarter of 2012.'
Certified to ISO 13485:2003 since 2009, the company's manufacturing facility and quality systems meet 21 CFR Part 820 – Quality System Regulation for Good Manufacturing Practices (GMP) of medical devices, 21 CFR Parts 210 and 211 covering GMP for Aseptic Production, Volume 4, EU Guidelines, Annex 1 for the Manufacture of Sterile Medicinal Products, ISO 13408 for aseptic processing of healthcare products, and ISO 14644 for Clean Rooms and Associated Controlled Environments.
Rice continued: 'Our investments in additional manufacturing capacity and new team members will enable us to meet current and future demand for our proprietary products. We're also actively seeking new contract manufacturing opportunities to leverage our capacity and expertise.'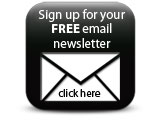 Once fully validated and staffed, BioLife Solutions' management forecasts that total annual production capacity will be in excess of 120,000 litres.