Berendsen buys German textile and laundry company
Berendsen now has cleanroom laundries across most of Europe
Berendsen now has laundries across most of Europe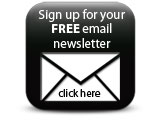 Cleanroom service company decontam GmbH, based in Bad Windsheim near Nürnberg, Germany, has become a part of Berendsen. The decontamination company employs 40 people and has been operating for more than 25 years in the cleanroom laundry business.
decontam covers Germany, Austria and several other European countries and offers a wide variety of contamination control, textile and laundry services. The customers are primarily within the pharmaceutical, biotechnological, medical and electronics industries. These production environments require clean and sterilised textiles.
With 16.000 employees operating in 15 countries, the Berendsen Group provides textile services within a broad variety of areas ranging from mats and washroom services to cleanroom services.
Berendsen has cleanroom laundries in Holland, Ireland, Poland, Denmark, Sweden and Norway. That of decontam in Germany now brings the number to seven.
As a part of Berendsen, decontam will continue to be the brand for the cleanroom services delivered in Germany. Markus Schad has been appointed country manager for Germany, joining the European Cleanroom Management team.
Featured Companies