Ball Aerospace breaks ground on new cleanroom for Korean GEMS Sensor
Design and Build | Hi Tech Manufacturing
Will allow engineers to conduct assembly, integration and test activities required to complete GEMS
Ball officials including Sherri Fike, Cary Ludtke, Tom Deany, Chris Randall and Alex Chernushin at the groundbreaking for the new GEMS cleanroom
Ball Aerospace & Technologies has broken ground on a new cleanroom at the company's Boulder, Colorado facility in the US to support completion of a Geostationary Environment Monitoring Spectrometer (GEMS) for the Korea Aerospace Research Institute (KARI).
The new facility will allow engineers from Ball and KARI, who have been working on the GEMS programme in Boulder since last October, to conduct the assembly, integration and test activities required to complete the GEMS instrument.
'Ball's international collaboration with KARI will develop scientifically advanced applications that improve the quality of life on Earth through environmental monitoring instrumentation,' said Cary Ludtke, Vice President and General Manager of Ball's Operational Space business unit.
The GEMS instrument is the Asian element of a global air quality monitoring constellation of geostationary satellites that includes the Tropospheric Emissions: Monitoring of Pollution (TEMPO) spectrometer. Ball is the TEMPO instrument provider for NASA Langley Research Center and Harvard Smithsonian Astrophysical Observatory on the Earth Venture line programme.
The GEMS air quality sensor monitors trans-boundary pollution events for the Korean peninsula and Asia-Pacific region. The spectrometer provides high spatial and high temporal resolution measurements of ozone and its precursors. Hourly measurements by GEMS are expected to improve early warnings for potentially dangerous pollution events and monitor long-term climate change.
Ball Aerospace and KARI have teamed up to design, fabricate and test GEMS, which is manifested on KARI's GEO-KOMPSAT-2B geostationary satellite for a 2018 launch.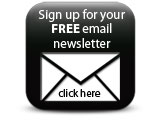 Ball Aerospace & Technologies supports critical missions for national agencies such as the Department of Defense, NASA, NOAA and other US government and commercial and international entities. The company develops and manufactures spacecraft, advanced instruments and sensors, components, data exploitation systems and RF solutions for strategic, tactical and scientific applications.