BES signs contract to design and build pharmacy and aseptic suite in the UK
The project involves strip out, redesign and refurbishment of existing pharmacy facility for a hospital in Sheffield
BES, the healthcare, pharmaceutical and cleanroom facilities specialist, has been awarded a £1.75 million design and build contract for a new pharmacy and aseptic suite for chemotherapy and clinical trial/emerging therapy at Weston Park Hospital in Sheffield.
The company will take on the role of principal designer and principal contractor for the project.
Sheffield Teaching Hospitals NHS Foundation Trust awarded the project to BES following a detailed NHS procurement process.
Jonathan Morton, BES Engineering Director, commented: "Having previously carried out similar projects for the NHS, we are fully aware of the challenges of working in an operational hospital and maintaining business-as-usual.
"However, the opportunity to work with Sheffield Teaching Hospital Trust is one which excites us and will allow us to demonstrate the capabilities of BES."
Project specs
The project involves strip out, redesign and refurbishment of an existing pharmacy facility on the sixth floor of the hospital.
During an initial 14-week design phase the BES team will work collaboratively with the client to develop a detailed design based on their requirements, improving the flow and spatial efficiency of the initial brief.
The company has already helped the Trust to identify value engineering opportunities appropriate to the classification of each area, with modifications to the HVAC and finishes that will reduce build costs, operational costs and the unit's carbon footprint.
Together with new offices and change areas, the new facility will contain four isolator suites. The isolator suites and their associated change rooms will be designed to comply with EU GMP Grade C. One isolator will be ATMP (advanced therapy medicinal product) isolator. It will provide an EU GMP Grade A environment within the main chamber of the isolator.
New air handling units to serve the new facility will be designed to comply with the requirements of HTM 03-01. The chemotherapy suite and clinical trials areas will each have their own dedicated unit.
To allow the client to maintain business as usual while the work is carried out, the project will be implemented in two phases. Maintaining BAU (business as usual) within a fully-operational hospital without any interruptions is a critical success factor for this project, which is scheduled for completion in May 2020.
BES said the company's bid ranked high on both cost and quality, including price, project delivery and health and safety criteria.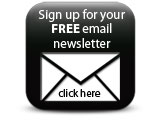 Previous projects by BES includes NHS facilities at London's Guy's & St Thomas' and a sterile services department in the North West, along with a hospital scheme in Qatar.
Companies