BASF launches new MasterTop flooring series suitable for hospitals
Combining design and sustainable properties and offering impact noise reduction up to 20dB, the new MasterTop 1327 series is suitable for hospitals
With the new MasterTop 1327 series BASF has launched two fully liquid-applied, sound deadening flooring system specifications which combine high walking comfort with exclusive design possibilities and enhanced sound deadening properties. This complements the BASF product portfolio of chemical solutions for construction, which is bundled under the Master Builders Solutions brand.
The new system specifications MasterTop1327-16dB and MasterTop1327-20dB offer a number of advantages in terms of room acoustics, application, design and sustainability: thanks to the sound deadening layer, vertical sound transmission, like impact noise, is reduced by up to 20dB, which results in a pleasant living and working environment.
BASF says the MasterTop 1327 seamless flooring systems are well-suited for applications in buildings where a pleasing appearance, high walking comfort and minimum noise levels are equally important: in hospitals silence and well-being are important for patients to recover.
The innovative, sound deadening layer is applied in liquid form, just like all the other components of MasterTop 1327 systems. Thus the application of the flooring is simplified – especially in rooms with complex shapes.
Moreover, liquid application allows for maximum creative freedom and individual floor designs in terms of form and colour.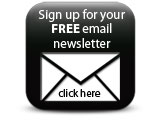 All systems of the new MasterTop 1327 series contribute to optimal indoor air quality and comply with the low emission limits of the AgBB standard (Committee for Health- related Evaluation of Building Products). Thanks to their extreme durability and easy maintenance they generate low life-cycle costs.