BASF launches Ucrete MF40AS industrial flooring system on the European market
The antistatic flooring system is available in new colours and has improved aesthetics
Ucrete MF40AS industrial flooring meets the highest hygienic standards
BASF has launched a new heavy-duty antistatic flooring system that is based on a polyurethane cement technology.
Ucrete MF40AS's combination of chemical resistance, durability and antistatic features represents a unique offering for a safe working environment – especially for customers in the food, pharmaceutical and manufacturing industries, says the company.
Thanks to its antistatic properties, the flooring system protects electrostatic-sensitive devices and can be used in explosion hazard areas.
'Our customers' demand for antistatic flooring systems is growing. This is a result of the EU ATEX (ATmosphères EXplosibles) directives that state requirements in the field of explosion protection, as well as the growing number of electronic components that are being used throughout industry.
'With the launch of Ucrete MF40AS we aim to meet this increasing demand and further strengthen our portfolio of industrial flooring solutions,' says Philip Ansell, European Marketing Manager for Ucrete Industrial Flooring at BASF.
Thanks to new technology, the flooring is also available in the new colours of cream and bright yellow, in addition to the standard range.
The latest offering complements the BASF portfolio of chemical solutions for construction, under the Master Builders Solutions brand.
Like all Ucrete flooring solutions, the new system is dense and impervious, meeting the highest hygienic standards and withstanding extreme thermal, mechanical and chemical impact – thus offering a long service life.
The company says that Master Builders Solutions experts tested Ucrete flooring under the harshest conditions – for instance freezing it with liquid nitrogen or hitting it with a sledge hammer – and the floor withstood everything.
According to BASF, Ucrete is the world's toughest floor. It was launched in 1969 and has since then been used in various industries – including the food and beverage, chemical and pharmaceutical industries.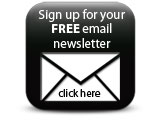 Thanks to its good cleanability as well as chemical, thermal and mechanical resistance, the flooring is well-suited for spaces where a robust, hygienic and durable floor is required.