Axine removes organic solvents from pharma process wastewater
Containment | Pharmaceuticals | Regulatory
A multi-year agreement will see the Canadian water treatment company own, operate, service and maintain a treatment system at a pharma manufacturing facility in the Northeastern US
Axine Water Technologies, the Vancouver-based industrial wastewater treatment provider, has signed a multi-year wastewater services agreement with a pharmaceutical manufacturer. The name of the company has not been disclosed. Under the agreement, Axine will own, operate, service and maintain a wastewater treatment system at the customer's manufacturing facility in the Northeastern US.
The agreement follows several months of successful testing and piloting of Axine's solutions.
Based on Axine's electrochemical oxidation technology, the system will treat manufacturing process wastewater contaminated with organic solvents.
The treated water will be safely discharged to the local municipal wastewater plant. The customer's goal of installing the Axine system is to eliminate solvents in wastewater, ensuring the facility meets all local, state and US EPA categorical discharge limits.
Jonathan Rhone, Axine CEO, said: "Axine is establishing a new standard of care in the pharmaceutical industry for on-site treatment of toxic organic pollutants. This application will not only eliminate organic pollutants, but it will also do so at the lowest cost and the lowest risk while ensuring the highest degree of operational efficiency, safety and compliance."
The treated water will be safely discharged to the local municipal wastewater plant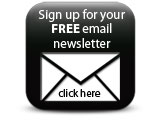 Navdeep Bains, Minister of Innovation, Science and Economic Development and Minister responsible for Western Economic Diversification Canada, supported the initiative. "The Government of Canada is proud to help Axine Water Technologies develop new, sustainable solutions to business challenges faced by pharmaceutical companies and other industries," he said.
Companies