Avo Photonics expands cleanroom production facility
Finance | Hi Tech Manufacturing
To support increased demand from the military and medical industries
Avo adds to its cleanroom production facility to support growth from the medical and military sectors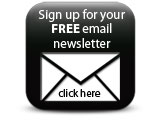 Avo Photonics, a US specialist in opto-electronic system design, packaging and manufacturing, has added 7,000ft2 to its cleanroom production facility to support growth from the military and medical industries.

In addition, the Horsham, PA company has increased its corporate engineering facilities by 3,000ft2 and is actively recruiting new staff.

The company has seen an increase in business from customers in the opto-electronic area and a significant number of customers whose Avo-generated prototypes are moving to volume production.

The new space will support the continued streamlining of current manufacturing processes, increase flexibility, and assist in high-volume production.

"The expansion was absolutely necessary and critical to Avo's continued growth and success," said Jeff Harris, production manager at Avo Photonics.

Founded in 2004, Avo Photonics provides custom design and contract manufacturing services to customers in the military, aerospace, medical, communications, and commercial markets, including fundamental optical physics analysis through to mechanical, electrical, thermal and materials design for packaging/manufacturing of crafted prototypes and for high-volume production.