Australian hospital reduces infection risk with use of copper touch surfaces
Sandringham Hospital in Melbourne installs antimicrobial copper bed rails, door handles and light fittings
Sandringham Hospital installs antimicrobial copper rails and light fittings
Sandringham Hospital in Melbourne, Australia has become the first in the country to install antimicrobial copper touch surfaces to augment its infection control procedures.
The 105-bed hospital is currently undergoing a refurbishment and extension that includes the installation of many high-touch surfaces made from antimicrobial copper, which will continuously reduce bioburden, 24/7 and between regular cleans.
The Australian hospital joins other healthcare facilities around the world that are using antimicrobial copper items as well as key hygiene measures – such as frequent hand-washing and regular surface cleaning and disinfection – to reduce the risk of healthcare-associated infections.
Antimicrobial copper is a mixture of copper and copper alloys that uses the metal's inherent ability to kill bacteria, viruses and fungi that settle on its surface.
The hospital is using antimicrobial copper items on bed rails, hand and grab rails, dressings trolleys, door handles, bed head medical service cover plates and light switches.
The grab rails were supplied by Campbelfield, Victoria, Australia-based SureCare, part of Safety Rails Australia, and Director Stephen McGowan says: 'I was approached by the architect Michael Vincent when he started working on new designs for the Sandringham Hospital in Melbourne, and he convinced me about the health benefits of using antimicrobial copper surfaces.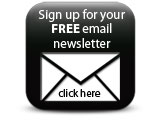 'I have to say, it looks fantastic, and it's been getting a lot of interest from everyone who sees it, not only for the way it looks, but also because it's doing more than just being a rail.'
Companies