Auer Precision increases cleanroom manufacturing capacity
Adds ISO 14644 Class 7 cleanroom to expand capacity for thin film and plastic medical devices
Auer Precision Stamping, a US provider of medical device contract manufacturing services, has installed additional ISO 14644 Class 7 cleanroom capacity at its plant in Mesa, Arizona.
This addition doubles cleanroom space allowing the company to expand production capacity for thin film and polymer based medical devices.
'Controlled environments are critical for the materials we convert and products we supply,' said Brent Bollong, President of Auer Precision.
'Adhesives are present in the manufacturing processes and require clean environments to alleviate any exposure to foreign particles.'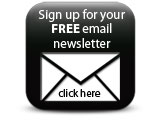 Auer Precision now has the capability to manufacture high quality, particle free parts in ISO 14644 Class 8 to Class 5 cleanroom environments.
Companies