Atlas Copco adds Medical Air Plant to portfolio
Suitable for continuous and frequent start/stop operation
A schematic of the new Medical Air Plant
Atlas Copco has added the Medical Air Plant (uAIR series) to its portfolio targeted at hospitals and installer companies.
The Medical Air Plant incorporates dedicated GA-MED compressors, the latest generation of MED+ medical purifiers and a Medical Central Controller to manage the complete installation.
The uAir series consists of up to 6 dedicated compressors, two air purifiers and the ES Medical Central Controller. It offers a multiple backup supply in case of failure of individual components and complies with the ISO 7396-1 standard. It is installed, piped and wired as modular, stacked components for fast and easy installation.
Atlas Copco says the Medical Air Plant is suitable for both continuous and frequent start/stop operation and supports different pressure levels. It provides reliable, high-quality air for a variety of applications.
'With the launch of this Medical Air Plant, Atlas Copco is targeting both hospitals and installer companies,' says Horst Wasel, President of Atlas Copco Quality Air division. 'We have a strong history in medical products and during the last few years we have introduced several new innovative and reliable products. Now we are glad to be able to offer a completely new pre-certified Medical Air Plant.'
The GA-MED screw compressors are designed, manufactured and tested in accordance with ISO 9001, ISO 14001 and ISO 1217, Ed. 3, Annex C. They are equipped with the additional safety protection required in medical applications, which means that even in the event of a single fault, air supply is always assured.
The ES Medical Central Controller offers a single point of control for the whole air plant
The MED+ air purifiers provide ultra-clean air and are designed according to the Medical Devices Directive 93/42/EEC. The MED+ offers air purity through seven stages of active purification. It is also certified as a medical device.
The MED+ is supplied with Purge Control as a standard feature, saving up to 70% of compressed air during times of low demand.
The ES Medical Central Controller offers a single point of control for the whole Air Plant, ensuring that all compressors and purifiers provide optimum performance. The result is high quality and consistency of air supply, and a dependable and energy efficient network, while helping to keep costs at a minimum.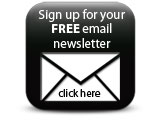 The new ES Medical Central Controller is based on the well-known ES6 system, but reworked to increase safety, reliability and to comply with strict medical regulations.
Companies