Astro Pak opens Florida facility
Located outside the Kennedy Space Center, the facility houses an ISO 7 cleanroom and accompanying ISO 6 lab
Astro Pak, the american high purity, passivation and precision cleaning services company, has opened its state-of-the-art facility following renovation, located just outside of the Kennedy Space Center (KSC) in Florida, US.
The facility houses an ISO 7 cleanroom and accompanying ISO 6 lab. These facilities are further augmented by large aqueous processing tanks, a preclean area with multiple work stations, ultrasonic units, as well as hydrostatic, hydraulic and pneumatic testing capabilities.
The facility is also supported by Asotro Pak's brand new cleanroom trailer, which allows for onsite support in addition to the in house services.
"The new facility offers greatly expanded capabilities enabling more services to be offered to our local and regional customers," said Jonathan Hopkins, General Manager of Chemko.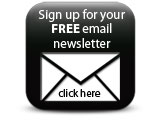 Astro Pak will be hosting an open house at the new facility in Titusville, Florida. The event, tentatively set for 30 October, 2018, will showcase the 38,000 sq. ft facility and its signature 15'x15' tower with a 70' vertical rise that allows the processing of hoses up to 60' in length.
Companies