Aseptix technology in Clorox disinfectants kills bacteria in 30 seconds
Activated H2O2 achieves high antimicrobial performance
A new line of activated hydrogen peroxide-based healthcare cleaner-disinfectants from Clorox Professional Products Company incorporate a patented antimicrobial technology developed by Netherlands-based Aseptix Health Sciences.
These products, which are currently sold in US healthcare facilities, are registered by the US Environmental Protection Agency (EPA) to kill 32 bacteria and viruses in 30 seconds to one minute, which Aseptix claims is the fastest efficacy rate on the market for a non-bleach product.
Clorox has been using Aseptix's different patented technology platforms during a two-year co-operation to achieve a high level of antimicrobial performance with one of the lowest toxicity ratings in the industry.
The new Clorox products offers high efficacy, safety and speed in convenient-to-use forms, the firm says. They are non-corrosive, compatible with many healthcare surfaces and medical equipment, and are recommended for daily surface disinfection.
The products use activators to deliver H2O2 directly into organisms' cells for the fastest non-bleach contact times available.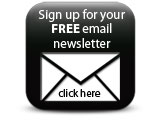 Most bacteria and viruses, including S. aureus, MRSA, K. pneumoniae, A. baumannii, VRE, EBSL and Enterobacter aerogenes, are killed in 30-seconds to one minute. The products are also registered to kill Norovirus.
Companies