Ardmac wins tender for Eli Lilly biopharmaceutical facility in Cork
Design and Build | Pharmaceuticals
Construction is not due to start until 2013
Interior design contractor ardmac has been awarded the construction of the new cleanroom facility at Eli Lilly, Cork, a project which sees the two companies extend their working relationship.
This investment of €330 million by Eli Lilly comes as positive news to the Irish economy, which continues to position itself as a leading location for pharmaceutical and biopharmaceutical companies.
The new plant is estimated to provide employment for up to 200 highly skilled employees in addition to 300 construction jobs on site during building works.
Although construction is not due to start until May 2013, going through to May 2014, ardmac has already started working with Jacobs Engineering on completing the design phase, with a team having departed to Jacobs Engineering's office in Cincinnati to close out the cleanroom design.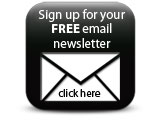 "This is a great win for ardmac and fully underlines our credentials as one of the market leaders in cleanroom construction," said Ronan Quinn, director at ardmac. "It is also great to continue working with Eli Lilly, Jacobs Engineering and Edward Cotter Partnership QS's".
Founded in 1876, Lilly is now the 10th largest pharmaceutical company in the world, employing 28,000 people.
Featured Companies