Ardmac wins silver at CIOB Ireland Awards 2017
Ardmac Contracts & Design Manager, Gerry Shearman, won silver for the West Pharma Dublin Expansion
Gerry Shearman at the CIOB Ireland awards
Ardmac's Gerry Shearman, Contracts & Design Manager, won the Irish Chartered Institute of Building's (CIOB's) Construction Manager of the Year (Silver) in the Category of Projects to €20 million.
On Friday 16 June 2017, top professionals from the construction industry gathered in the Conrad Hotel, Dublin, for the celebratory dinner and awarding of prizes in the CMYA in Ireland 2017.
Shearman won for Ardmac's Design & Build Project for West Pharmaceutical Services B2 Facility in Dublin which involved turning a greenfield site to a 60,000 ft2 state-of-the-art medical device facility.
The West Pharmaceutical's brief for B2 facility required the design, construction, commissioning and qualification of a new Good Manufacturing Practice (GMP) facility and its cleanrooms to meet stringent requirements of pharmaceutical and governmental Regulatory Agencies.
The Design & Build Project included new cleanrooms, production, warehousing, office support and canteen along with associated site facilities near Damastown, County Dublin.
The company says: "Ardmac was uniquely suited to design and build the medical device facility, not only because of our construction capability but also its vast cleanroom construction experience in the pharmaceutical and life sciences sector.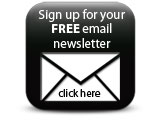 "Shearman built a superb team for Ardmac, which was instrumental in delivering the project early, successfully and with zero safety incidents."
Featured Companies