Ardmac to build cleanrooms for the National Biologics Manufacturing Centre
Design and Build | Pharmaceuticals
Must be flexible to allow the continuous changing of equipment and services for biosciences clients
Cleanroom design and construction specialist Ardmac, based in Manchester, UK, has been contracted to deliver new cleanroom facilities at the National Biologics Manufacturing Centre (NBMC) in Darlington.
Currently in the design phase, the project forms part of the Centre for Process Innovation (CPI), a Government-led initiative which aims to stimulate growth in manufacturing sectors across the UK through a network of technology and innovation centres.
Working alongside Archial Norr and Interserve, the project consists of full architectural design, product selection and construction delivery. The nature of the NBMC facility, which will provide contract manufacturing services to clients in the biosciences industry, means that the cleanroom must be flexible to allow the continuous changing of equipment and services for respective clients.
The NBMC space also includes an exhibition hall with views into the new cleanrooms.
As part of this project, Ardmac will be providing opaque LCD smart glass on the windows to allow for observation and privacy when necessary.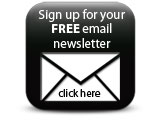 Ardmac Business Development Manager, Philippa King-Smith, said: 'We are really looking forward to seeing the project go live on site. Our design team has worked well with the architectural leads to ensure the GMP areas provide many interesting features, all the while maintaining compliance. The Ardmac, Archial Norr and Interserve teams have worked extremely well together and we look forward to seeing this project through to completion.'
Featured Companies