Ardmac appoints Chris Chambers as Operations Director
He brings more than 15 years' experience to the Dublin, Ireland-based firm
Chris Chambers
As a result of the continued expansion of the company, Ardmac, a leader in the construction of cleanrooms and controlled environment solutions, has appointed Chris Chambers as Operations Director.
Chambers is a qualified engineer with a degree from Trinity University, Dublin, and has more than 15 years' experience in the construction industry.
He brings a wealth of in-depth industry knowledge to the Dublin, Ireland-based firm and has a strong track record of success with his former senior leadership roles within major construction organisations. He was given the responsibility for both commercial and construction management of several high profile and important projects in the public and private sector.
'We're delighted to have Chris on the team,' said Group Operations Director, Alan Coakley. 'The extensive depth of knowledge combined with his years of experience in the industry, will be beneficial to the continual growth of Ardmac. It further solidifies our commitment to designing, building and delivering the best solution for our clients.'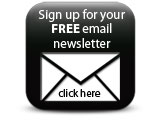 Chambers will lead the ongoing development of Ardmac's Interior Fit Out and Design & Build Business Units within Ireland. He will oversee the engineering and construction operations team, which will include the development of detailed construction work schedules, procurement and contracts, cost and commitments, project status reporting, and will ensure the safety quality and execution of all projects to the highest standards.
Featured Companies