Arco Comfort gloves offer functionality, protection and comfort
There are four products in the range
The Touchscreen Comfort glove is as effective as bare fingertips when using touchscreen technologies
Arco, a UK supplier of safety equipment and workwear, has launched the Arco Comfort Gloves in response to research that revealed the three most important features for customers were functionality, protection and comfort.
The Arco Comfort Range features a selection of gloves suitable for a variety of applications, each manufactured from the thinnest, most lightweight yarns, offering protection against mechanical risks, sharp objects and thermal hazards.
There are four gloves in the range, each suitable for a range of working conditions and each tested and approved to meet all relevant European safety standards.
The Cut Grip Comfort is suitable for any environment where sharps are present. The dexterity of the glove means users can benefit from cut 5 level protection, without having additional thickness or bulk. The lightweight, flexible 15g liner has been woven from highly cut resistant yarns. This liner has been coated with foam nitrile, which provides an excellent grip in wet, dry and even oily conditions.
The Comfort Light PU robust working glove includes a lightweight 15g liner coated with PU, a tough material that provides good abrasion resistance while retaining flexibility. The fabric has elastic properties, which ensure a good and comfortable fit while allowing hands to move. It also allows skin to breathe and has fluid repellent properties.
The Comfort Light Latex glove is lightweight, fluid repellent, abrasion resistant and breathable. It includes a lightweight 15g liner coated with latex, a robust, pliable material that provides an excellent grip in wet or dry conditions. The elastic properties of the glove ensure that it stays flexible and comfortable and include fluid repellent properties to help keep hands dry and clean.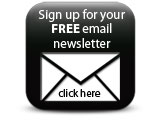 The fourth glove in the range is the Touchscreen Comfort, which Arco says is as effective as bare fingertips when using touchscreen technologies. The gloves are lightweight, dexterous, fluid repellent and offer both thermal and abrasion protection and are claimed to be the only touchscreen products that meet European industrial safety standards.