Arburg presents injection moulding machine for plastic syringe production
Specially equipped for cleanroom production
The Allrounder 370 A is specially equipped for cleanroom production
Arburg, a German manufacturer of injection moulding machines, will show a stainless steel electric Allrounder for the production of syringe barrels made from cyclic olefin polymer (COP) as an alternative to glass at Medtec Europe, in Stuttgart in June.
The Allrounder 370 A, which is made from stainless steel for GMP-compliance, is specially equipped for cleanroom production. It has a clamping force of 600kN and a size 70 injection unit. A clean air module from Lonstatex is mounted above the clamping unit to ensure clean production conditions.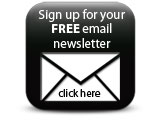 A mould made by Männer will be used to produce two 2.35g syringe barrels made from COP in a cycle time of around nine seconds. This will involve lateral injection via a needle shut-off nozzle. COP is transparent and has similar barrier properties to glass, but is almost unbreakable and cost-efficient to produce. In a subsequent step, the syringe barrels can be pre-filled, assembled and packaged ready for use.
Companies