Arburg opens technology centre in Austria
Newest facility by the global manufacturer of plastic processing machines offers consulting, training, spare parts and services to its customer base
Arburg MD, Renate Keinath, symbolically handed over the key to Eberhard Lutz, MD Arburg Austria
Arburg, the global manufacturer of plastic processing machines, has opened a new technology centre (ATC) in Austria. Located in Inzersdorf, Kremstal, the new facility will provide consulting, training, spare parts and service to the company's customer base.
The official opening ceremony, held on 9 March, was attended by 100 guests. Speaking at the event, Keinath emphasised that the opening of the new ATC is "an important milestone for our presence in Austria" and said the capital investment underlines the importance of Austria as a demanding market for the company.
Arburg established its subsidiary in Austria in 2010 and since then the company has systematically developed and expanded its activities. She said: "Over the past few years, we have strengthened our sales and service team here in Austria, successfully implementing numerous projects."
The centrepiece of the ATC is the showroom, which offers space for up to five Allrounder injection moulding machines. "Not only can customers see our machine technology in operation here, but also, more importantly, they can try out their own moulds," read a statement.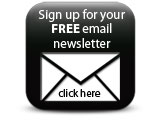 The showroom also offers new opportunities for practical training in Arburg technology. Moreover, courses are available to customers at their own premises, specifically tailored to the respective company and the needs of the employees. The Arburg team in Austria has also been expanded to include more service technicians for quick and expert on-site assistance.
Companies