Ansell TouchNTuff protects against chemicals for longer, study finds
Belgian research centre Centexbel carries out the study
The TouchNTuff nitrile glove scores higher chemical permeation breakthrough time than competitors
Ansell's TouchNTuff nitrile glove range has scored higher chemical permeation breakthrough times than rivals in independent research conducted by Belgian textile research centre Centexbel.
Breakthrough times refer to the amount of time (in minutes) it takes for a chemical to pass through a glove. The higher the time, the longer it takes for a chemical to permeate the glove. This means that gloves with higher breakthrough times will protect the user for longer.
Ansell says the results confirm the TouchNTuff as a market leader and that no other single-use nitrile glove resists a greater variety of industrial chemicals for a longer period, or offers greater protection.
Available in two styles (92-600 and 92-605), the TouchNTuff range protects individuals working in environments where they are at risk from splash exposure to harmful chemicals. The range uses a specific Ansell nitrile formulation that offers a soft feel and greater dexterity to handle intricate products with excellent dry grip (e.g. on glass).
Isabel Meurisse, category manager for TouchNTuff in EMEA, said: "The Ansell TouchNTuff glove range celebrates its 20th anniversary this year, a fitting milestone for an established range that has become synonymous with quality. We pride ourselves on utilising processes and consistency levels that are higher than industry standards, and the TouchNTuff range is based on market leading Ansell technology and design. The independent research conducted by Centexbel is an important endorsement of both these technologies and a glove range that provides premium comfort, durability and protection."
The 92-600 is 240mm long with a rolled beaded cuff and smooth grip design. It has a unique chemical permeability and durability based on a specific Ansell nitrile blend formulation.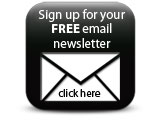 The 92-605 is 300mm long with a textured fingertip design. The long cuff provides increased protection and is a better fit on garments, making this suitable for applications in pharmaceutical laboratories.
Featured Companies