Aldevron announces German antibody facility expansion
Design and Build | Pharmaceuticals
Expansion plans by the US-based CMO include 4,300 sqft of laboratory and production space
The need for more space has driven US-based Aldevron to plan expansions for its Freiburg, Germany facility. The Freiburg location houses the GENOVAC antibody development platform and became the second site for Aldevron in 2004.
Founding partner and CEO, Michael Chambers, cites the need for space and capacity to support the company's steady growth in providing genetic immunisation strategies with antibody generation to customers across the globe as the major reason.
In 2018, the global CMO invested in a US$30 million facility in the US, outfitted with modular cleanrooms. The project, awarded to AES Clean Technology, doubled the GMP production capacity of the company.
The new expansion builds on the momentum from this build, increasing production capacity further.
The expansion plan in Germany adds approximately 4,300 sqft of laboratory and production space to the current facility. The space provides immediate room for growth in personnel and equipment for increased cell culture, fusion, production and sequencing capacity while also providing space for new services to be launched later in 2019.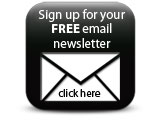 "We have seen a marked increase in demand, and this is an investment to better serve our clients," said Chambers.
Companies