ATREG successfully advises Cypress on the sale of fab
The new owners of the 200mm Bloomington, Minnesota plant will continue to manufacture wafers for Cypress under a multi-year supply agreement while attracting new foundry customers
ATREG, which specialises in helping global companies divest and acquire infrastructure-rich advanced technology cleanroom assets, has successfully advised Cypress Semiconductor Corp on the sale of the subsidiary that owns its operational 200mm semiconductor manufacturing facility based in Bloomington, Minnesota, USA.
Under the terms of the agreement, SkyWater Technology Foundry, backed by Minnesota-based holding company Oxbow Industries, purchased the capital stock of the subsidiary to operate the fab as a stand-alone specialised foundry.
The company will continue to manufacture wafers for Cypress under a multi-year supply agreement while attracting new foundry customers.
The transaction allows Cypress to reduce its manufacturing footprint and cost structure while increasing the utilisation of its Fab 25 located in Austin, Texas, in line with the company's plan to improve gross margins.
"Selling our Minnesota fab supports the continued execution on our gross margin improvement plan while ensuring an uninterrupted wafer supply to our current customers. It also gives our Minn. employees the opportunity to help the new business flourish and continue the fab's tradition of quality U.S. manufacturing," said Joe Rauschmayer, executive vice president of manufacturing for Cypress.
"We are pleased that Cypress chose to leverage our 16-year fab divestment experience to structure a beneficial transaction for all parties," adds Stephen Rothrock, founder and CEO of Seattle-based ATREG.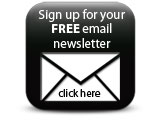 "We have been seeing renewed interest in 200mm production assets lately. Given the lack of 200mm equipment in the secondary market, integrated device manufacturers (IDMs) and foundries are acquiring operational 200mm fabs to satisfy growing 200mm production needs."